As you all know, I love to pick up the twenty-five cent books at the Oyster Bay Library. Today, while buying some books, I noticed that they had a stack of magazines for twenty-five cents as well. Well, low and behold, it was a stack of House and Garden magazines! How incredibly lovely. I picked up four copies (making sure they were good issues) and on my way out I realized, "Wait a second, didn't they stop publishing House and Garden?"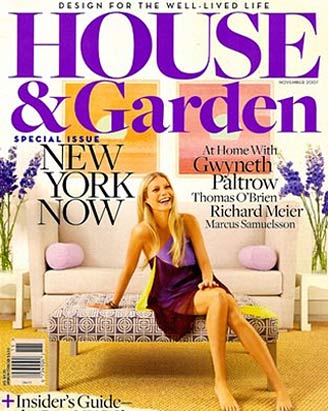 Indeed, they did. And, what's sadder is that the website where House and Garden used to be is now being redirected to Architectural Digest magazine. While I love Architectural Digest, it's not really any comparison to H&G.

So, if you love House and Garden, like we do over here at Lovely, than head over to the Oyster Bay Library and pick up some twenty-five cent copies of an inspiring out-of-print magazine!