When I was four and my brother was born my mom received a Vera Bradley baby bag from my aunt, it was a pretty navy blue pattern and it left me very confused years later when in high school all of the cool girls were carrying around baby bags, as I perceived them. Vera Bradley's fell upon my high school almost all at once, at first I found them ridiculous, who spends that much money on cloth? and quilting? I even made a few tote bags in the same vein just to show I could. And then I realized something amazing. Vera Bradley, like the world, has seasons and when Vera's season is over the prints are retired. And when prints are retired they go on a huge sale.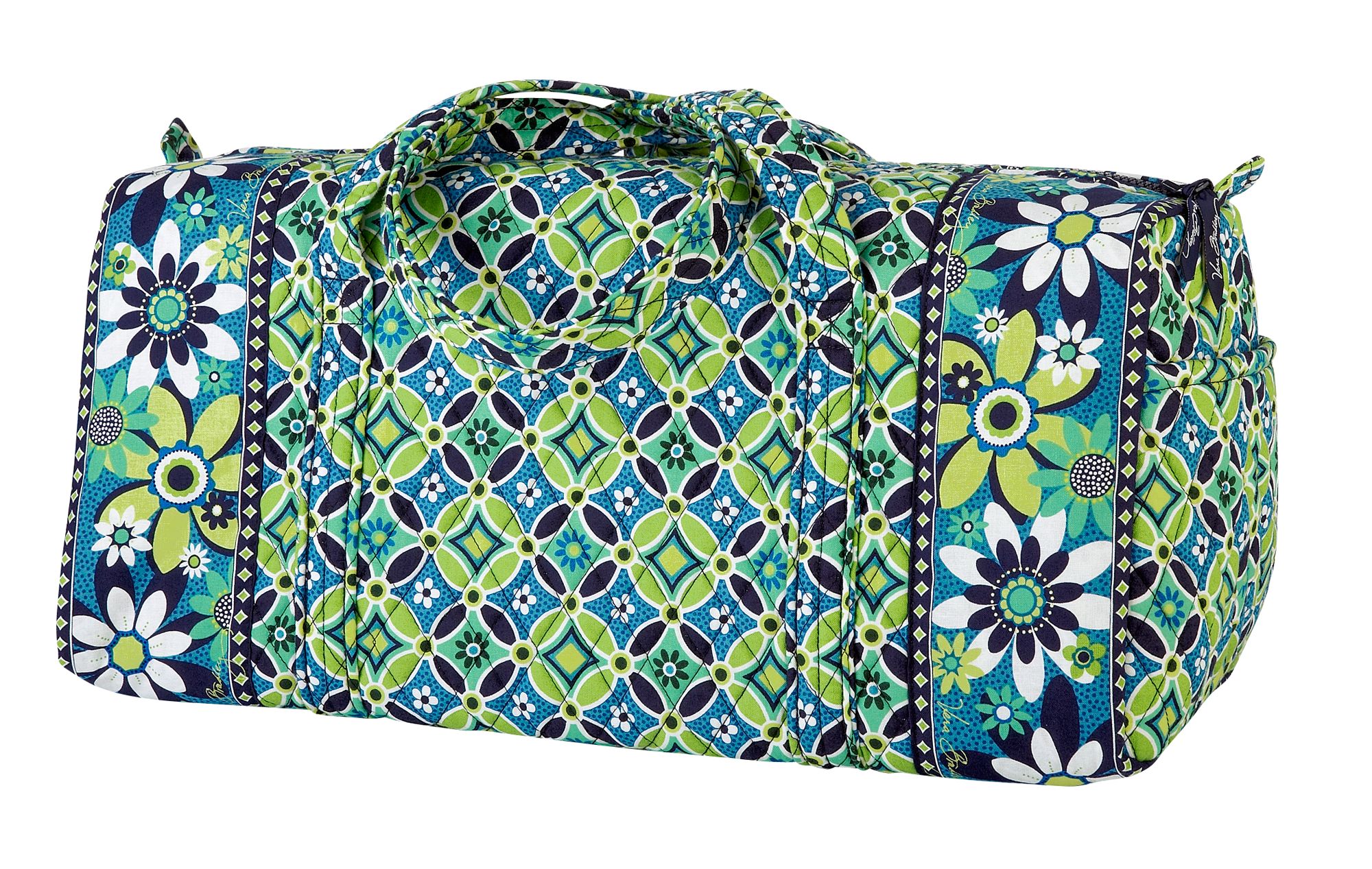 The Daisy Daisy Small Duffel is $42 dollars marked down from $69 and a great bag to add to your collection. I own a Vera Bradley small duffel and it's great for one or two night trips away, especially if you have to carry your on bag, as the bag itself is so light, there's no extra weight.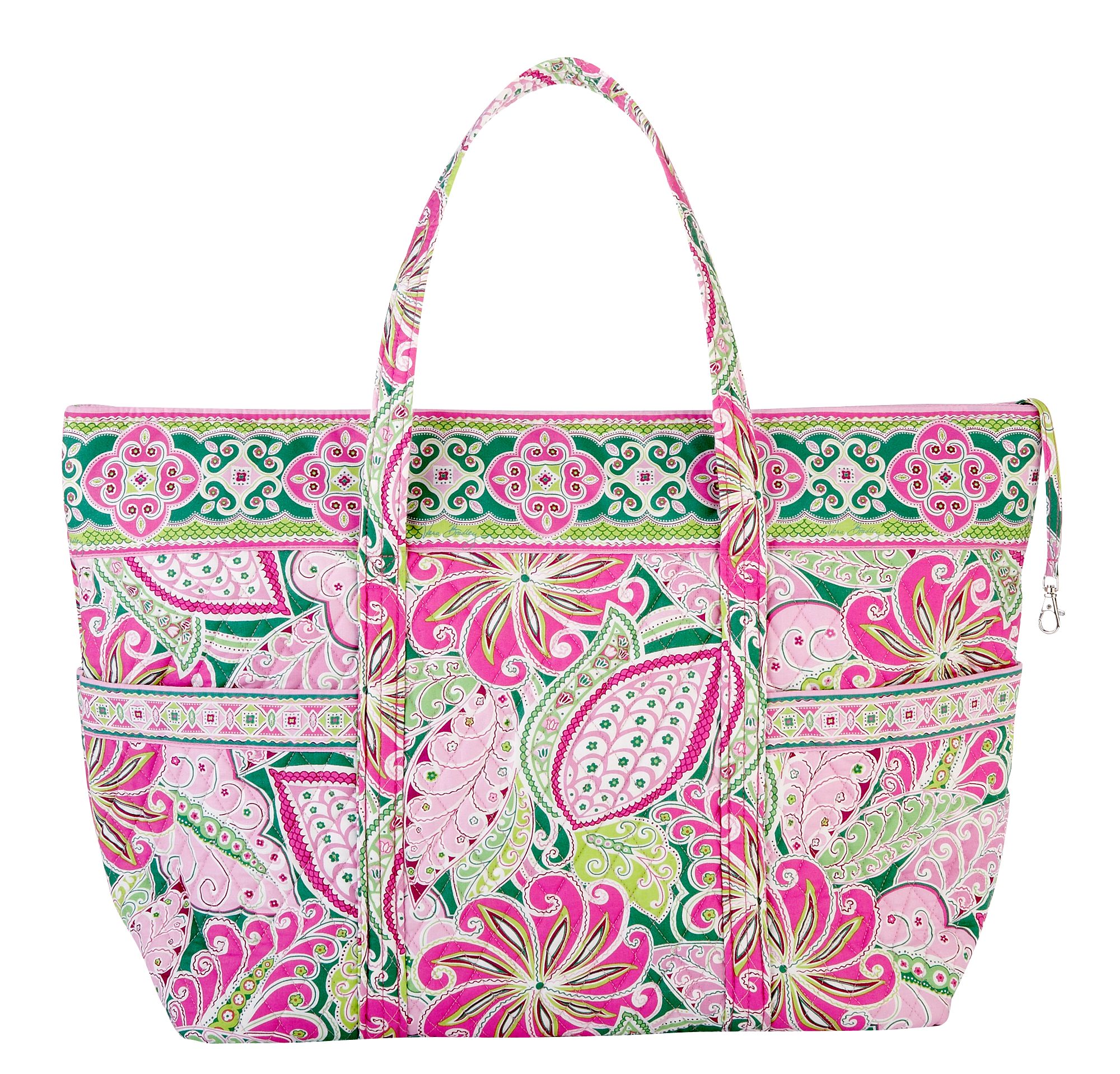 The Pinwheel Pink Super Tote is a great bag for a summer of running all over the place, lots of room for whatever you need, a light sweater, work papers, sun glasses, etc. The sale price is $50 from $85, almost half off.

My very carefully selected Vera Bradley's are some of my favorite bags to carry, I feel like they can brighten a day on looks alone. They are surprisingly sturdy and resilient, and the patterns tend not to show stains (love that!). The smaller sale pieces make great gifts, and with the sales they offer you can afford to buy yourself a nice pressie every once in a while.